Welcome to Cedar Craft Storage Solutions
High Quality Storage Sheds, Garages, & Specialty Structures
Looking for a storage solution? Cedar Craft can build any custom shed or garage to meet your needs. Cedar Craft, of Honey Brook, Pennsylvania, sells beautiful storage sheds to help you grow your home. Offering a variety of storage options including Classic style, A-Frame, Quaker, Dutch Barn, Single and Two Story Garages. They also manufacture a variety of specialty storage sheds including Cabanas, Cabins and Animal Shelters.
A storage shed is typically found in a backyard. It can be composed of a variety of materials and designed to your preference and to match your existing home's design. A garage is a very beneficial addition to any home. Giving your car protection against mother nature's most dangerous elements can eventually save you thousands. A garage can also act as a workshop or a great place to complete hobbies that may be too much of a mess for your home.
A cabana is a hut or shelter that can serve as a place to lay out or relax. They are typically found on beaches or near swimming pools. They usually have at least one wall open to take in the view. Some are open on all sides and have curtains to occasionally cover the openings.
Radiant Barrier
We include LP radiant barriers in the ceilings of all our structures. This keeps your shed cooler in the summer.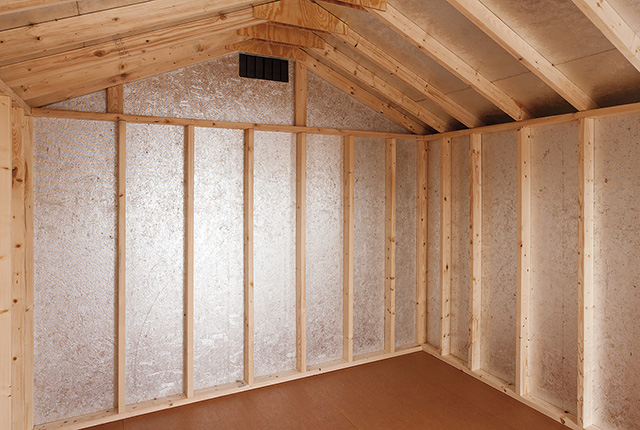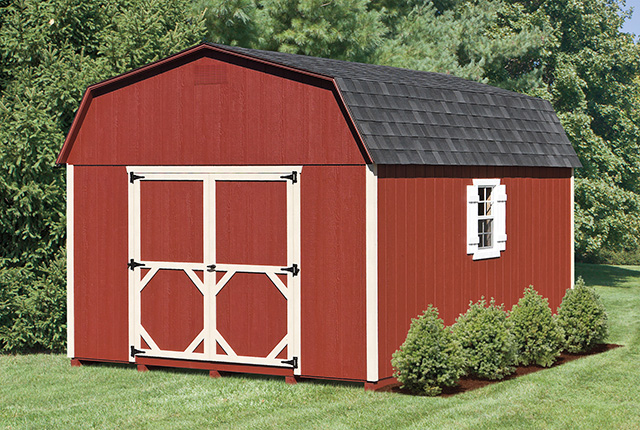 Get a Free Quote
Please fill out the following online form and provide details on your storage solution project to receive your free quote.
Cedar Craft cabins come standard with a house door and two windows. They are usually composed of logs or another material to give off a similar look. A cabin can be used as a great little get-away for hunting grounds or weekend camping trips.
Deciding the style and type of storage shed you need can be a difficult decision. But, one choice is easy. Trust the experts at Cedar Craft to get it done.